Hodkin and Jones are happy to announce the manufacture and installation of a decorative plaster ceiling at the popular Indian street food restaurant, Dishoom, as part of the refurbishment and expansion of their Covent Garden flagship eatery.

Inspired by the cafes of early 20th century Mumbai, Dishoom brings an authentic taste of Indian street food with vintage décor that includes white pendulum lights, marble table tops, art deco tiling and sepia stained family portraits.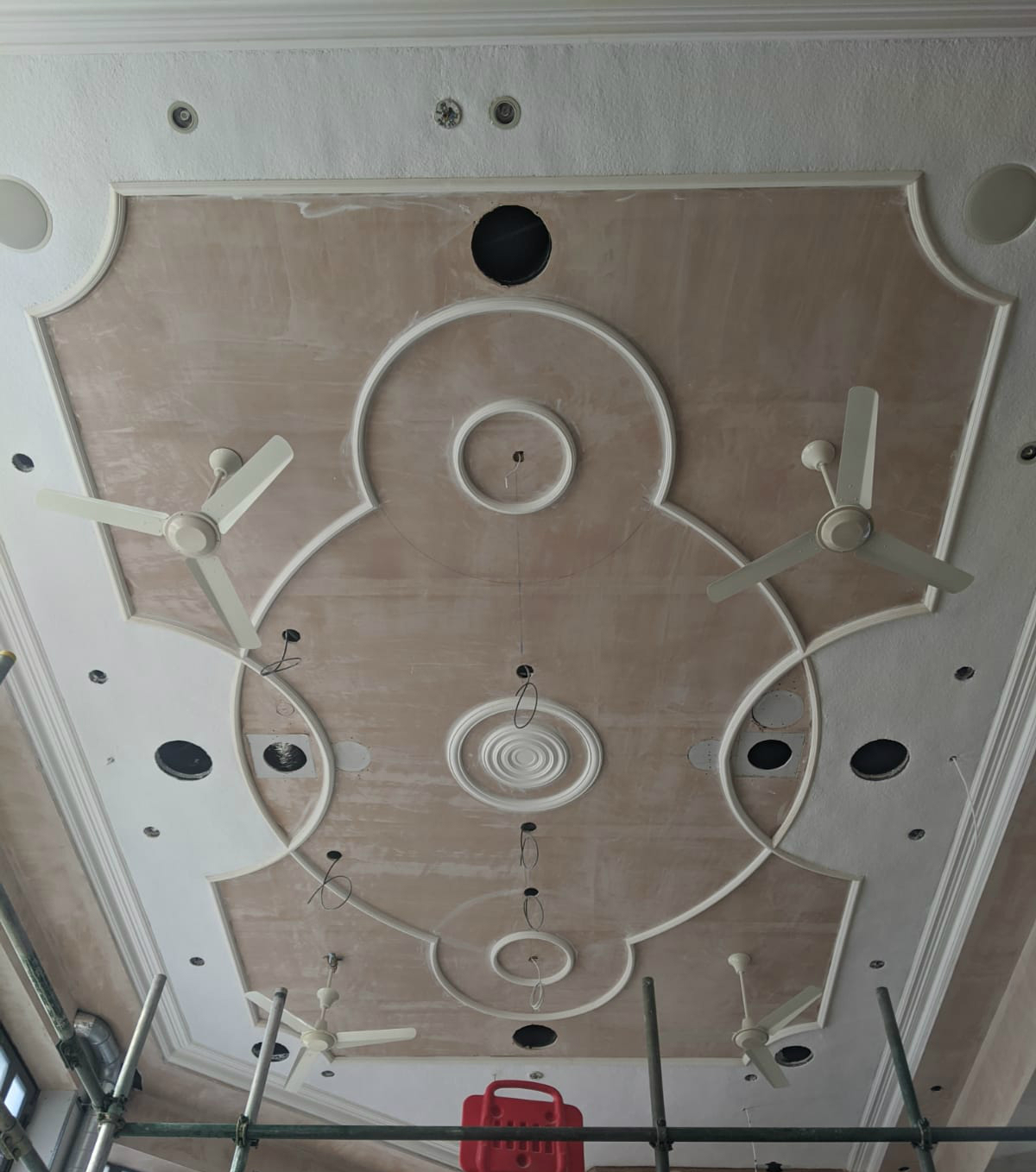 Hodkin and Jones contributed to the upscale décor of the restaurant by supplying a fibrous plaster decorative ceiling, circular in design, inspired by art-deco and complete with ceiling panels, cornice, ceiling rose and halo rings.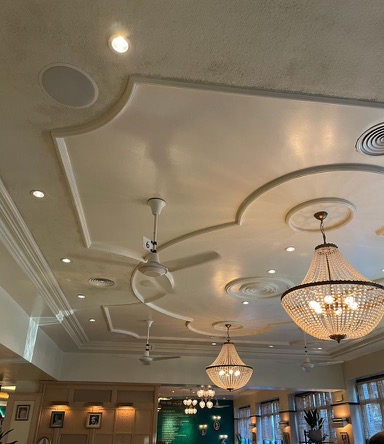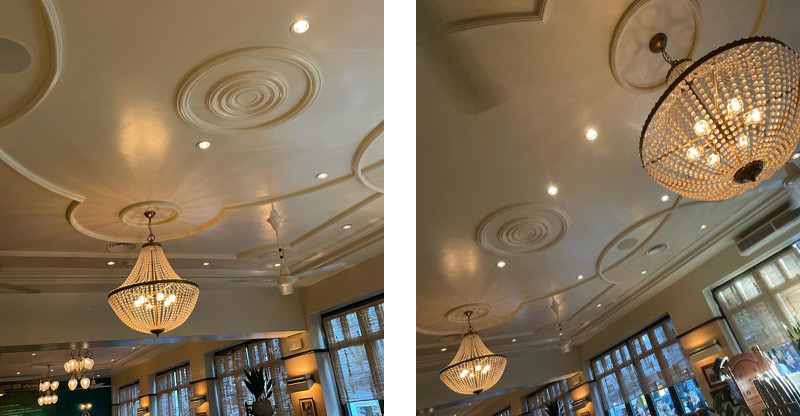 Hodkin and Jones were also contracted by Dishoom to supply a decorative ceiling to their Kensington restaurant, details of which can be found here.

For more information on decorative ceilings and fibrous plaster decoration contact our team on 01246 290890 or email info@hodkin-jones.co.uk.