As part of a refurbishment due to a kitchen fire, the Kashmiri Aroma restaurant in Sheffield asked Hodkin and Jones to manufacture, supply and fit bespoke cornices for their interiors.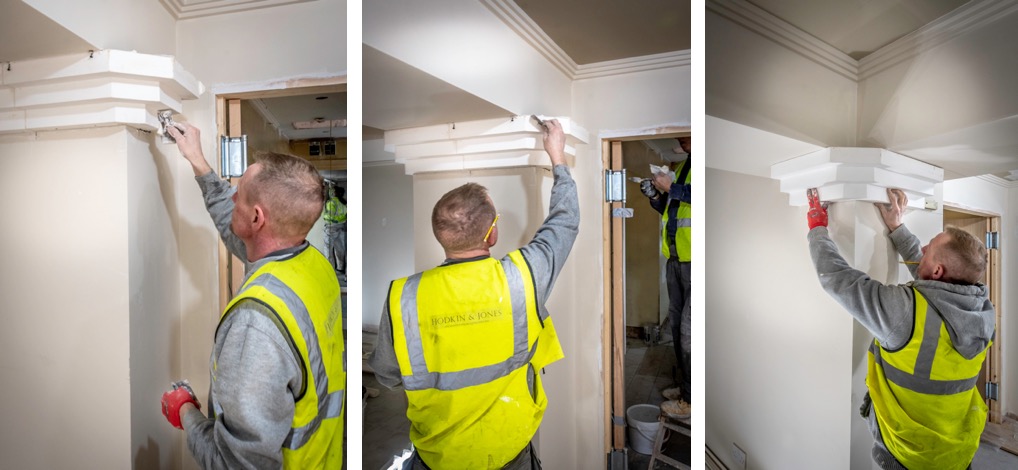 Situated in Woodseats, the Kashmiri Aroma serves a wide range of authentic Kashmiri and Indian cuisine, encompassing the diversity of Indian culture. A popular choice for large groups, the newly renovated large dining room is complemented by our fibrous plaster, handcrafted cornices crowning the room where the wall and ceiling meet.
The restaurant opted for a bespoke, stepped modern design of coving. We also offer a range of standard, off the shelf contemporary cornices which can be viewed here. Or if you are looking for a customised covings solution please fill in our enquiry form or call 01246 290890.