Hodkin and Jones provided decorative fibrous plaster cornice and wall panelling, at the beautiful Fairmont Windsor Park Hotel set in the English countryside.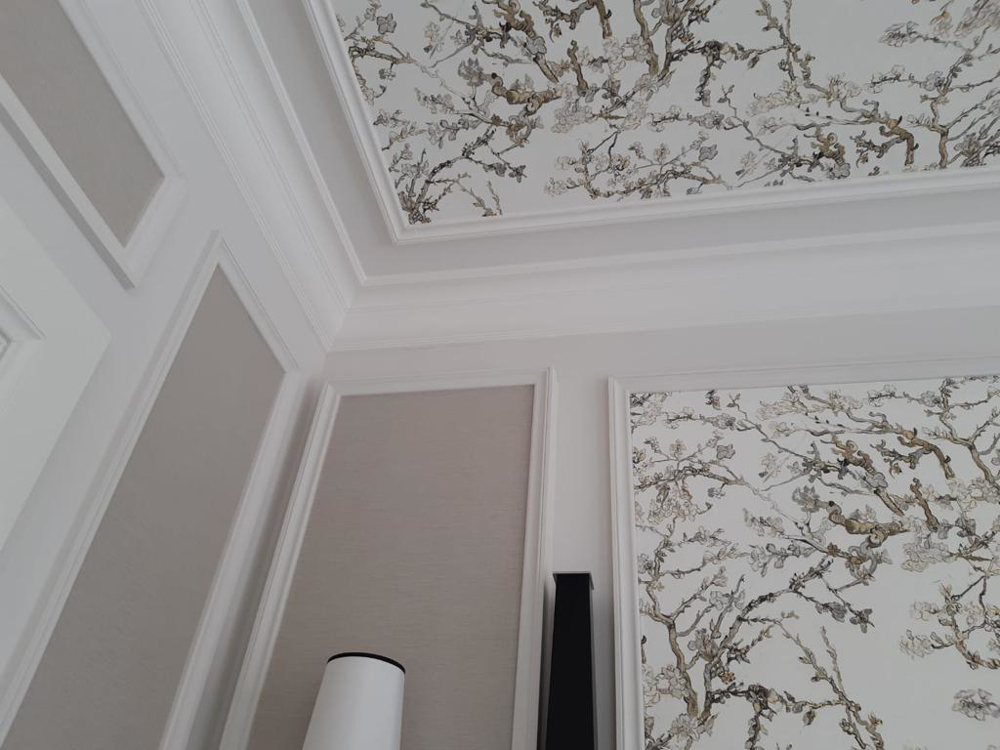 The cornice and panelling were fitted in the corridors and bedrooms where they were used as a frame for the hotels elegant floral wallpaper. This elegant and modern hotel features 200 rooms, fine dining and a wellness spa offering guests luxury and comfort.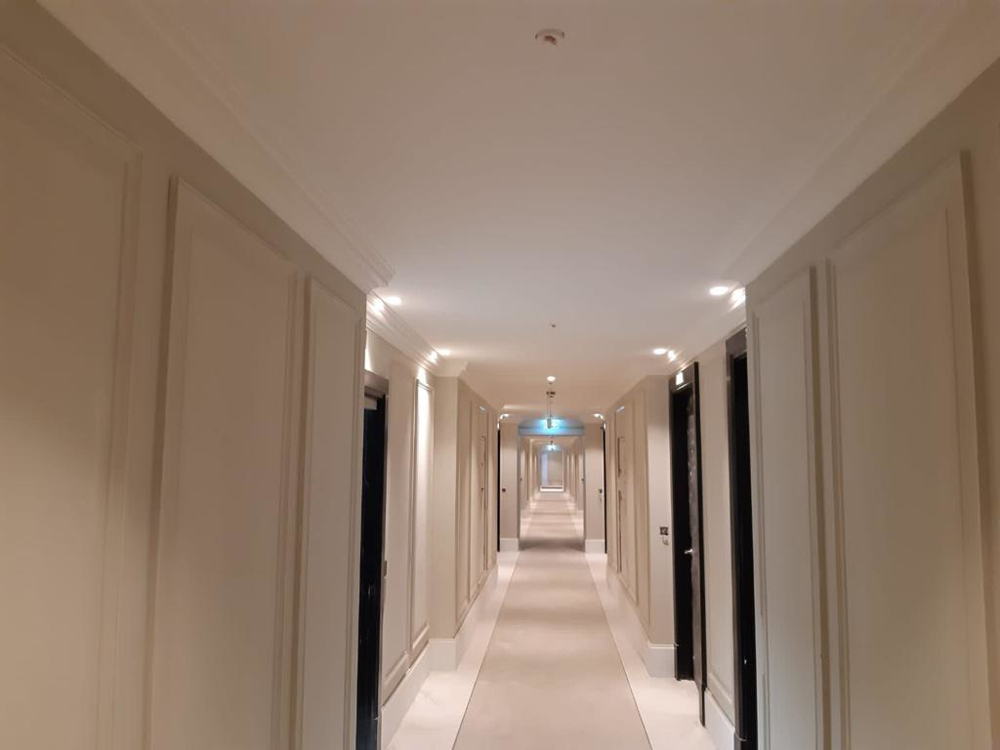 Click here to view our panelling and cornice ranges. If you have a bespoke project in mind then please fill out our enquiry form.