After undergoing a US $160 million renovation, spanning over 4 years, the iconic Britannia Hotel in Norway has reopened.
Originally opened in 1870 to cater to the British Aristocracy, Norwegian billionaire Odd Reitan closed the property for a top-to-bottom restoration that would return the hotel to its former glory with luxury modern amenities. 
Set in the picturesque city of Trondheim, just 60 miles south of the Arctic Circle, the 246 room, 11 suite hotel is a member of Leading Hotels of the World.
As part of the renovation Hodkin and Jones were asked to design, manufacture and install a range of fibrous plaster decorations to add to the splendour of this impressive, historic property.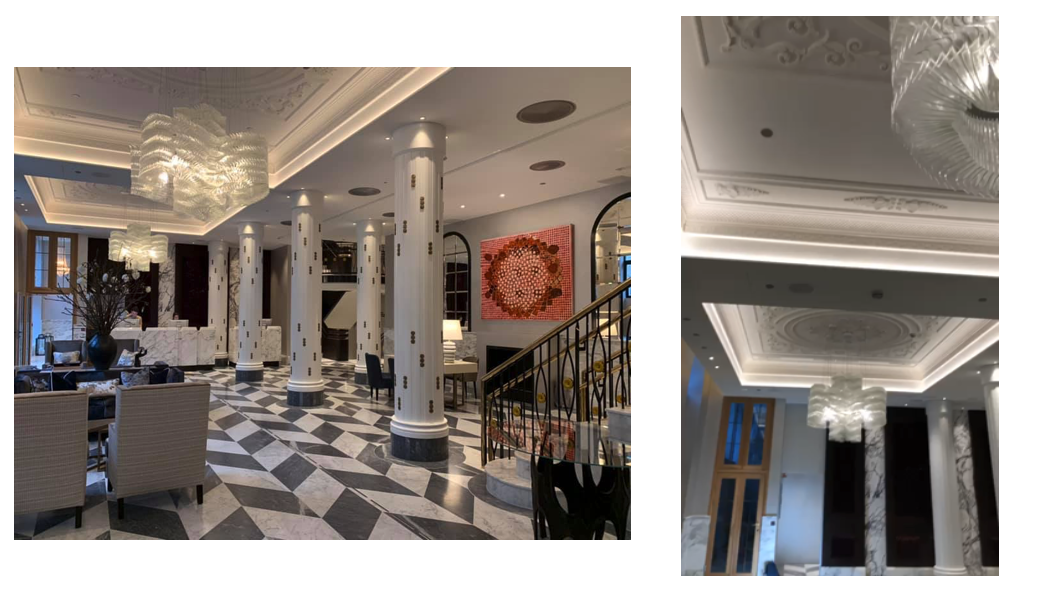 Hodkin and jones decorative centre pieces or ceiling roses were used to enhance the buildings impressive, modern light fittings. They were adapted to feature lighting troughs so that LED lighting could provide an ambient glow to the grand reception of the hotel.
Ceiling and panel designs were also applied to the hotel's luxurious suites to give the rooms an elegant, no expense spared aesthetic. To enhance the entrance to the rooms, impressive door surrounds were installed and to decorate the crown of the rooms where the wall meets the ceiling, matching elegant coving was applied.
If you have a project that requires plaster decorations to upgrade your walls, doors, ceilings and light fittings, call Hodkin and Jones on 01246 290890 or email info@hodkin-jones.co.uk.