Previously a historic bank based in Hathersage, Derbyshire, The Bank House undertook a complete renovation to become an award-winning, contemporary restaurant and cocktail bar.
Part of the renovation required the ornate ceiling to be restored. Specialising in designing and matching existing fibrous plaster mouldings for over 150 years Hodkin and Jones was the obvious choice to offer a perfect solution to this conversion.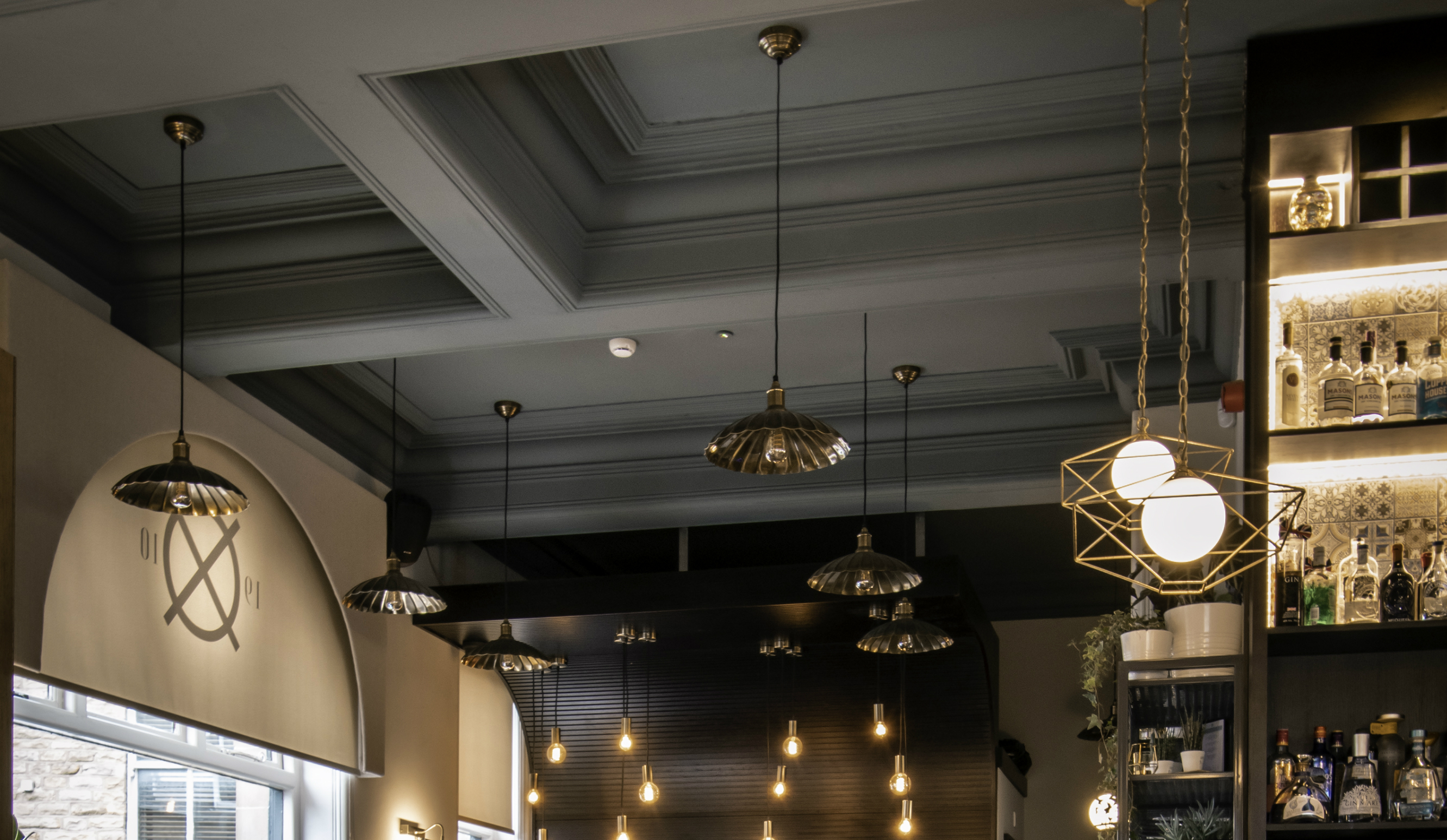 By restoring the ceiling covings the interior of the building was able to keep some of its original character with a modern twist from the contemporary coloured painted ceilings. The covings used in The Bank House are perfect for the restaurant setting by enabling a large space to feel less clinical and more intimate giving it a more friendly atmosphere. 
Coving and cornicing can also help building interiors by disguising joins and cracks between the ceilings and walls. To view our range of 'off-the-shelf' cornices please click here. Alternatively, if you have a restoration project and require a bespoke solution to match your current plaster moulding interiors please contact us on 01246 290890 or info@hodkin-jones.co.uk.